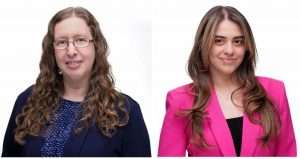 Kiernan Trebsch attorneys, Michelle Bochner and Maria Scalici have won summary judgment for our client, a hospitality management company, in an action for personal injuries pending in Supreme Court, Kings County.
The plaintiff, a USPS mail carrier, claims to have been injured when she tripped over a raised or defective sidewalk light fixture, which was located in the vicinity of a restaurant managed by our client. There was no indication in operative management agreement that our client was the owner or responsible for the operation, inspection, supervision, maintenance, control, and repair of the ground in front of the restaurant, and in particular the alleged defective light fixture.
The summary judgment was based on conclusive documentary evidence that our client had no involvement in the subject sidewalk as it did not own, lease, or in any way control it. Plaintiff argued that our motion was premature as defense depositions have not been conducted and discovery is ongoing; plaintiff further argued that depositions may lead to additional agreements which may impose liability on our client. In reply, we noted that argument was speculative and the evidence already exchanged was conclusive to dismiss all claims against our client. Furthermore, we noted plaintiff's arguments were speculative and did not provide any basis why the valid management agreement and subject lease did not establish the lack of liability and entitlement to judgment.
The court agreed with our position and granted summary judgment as to our client.