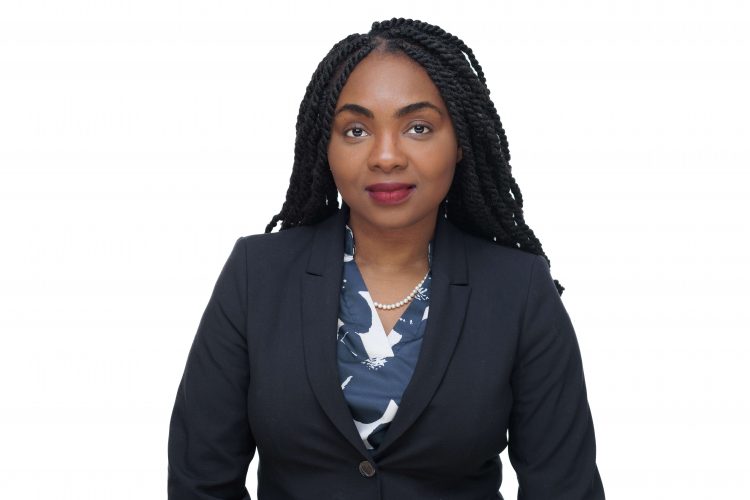 Gabriela M. E. Saint-Louis
District of Columbia
Maryland
Offices
Washington DC
1233 20th Street NW 8th Floor
Washington, DC 20036
Practice Areas
General Litigation
Workers Compensation
Experience
Gabriela Saint-Louis is an Attorney at Kiernan Trebach's Washington, D.C. office. Ms. Saint-Louis dedicates her practice to personal injury and health law. She is driven by a lifelong passion for helping others, as well as a commitment to securing the justice her clients deserve.
Gabriela was born in Haiti and grew up in New Orleans, Louisiana. She now calls Washington, D.C. home, having lived in the area for nearly 14 years. During her time in law school, Gabriela served as a student law practitioner in the family law clinic, helping indigent clients with issues such as child custody, child support, and divorce. She was also a member of the Trial Advocacy Program, a board officer of the Black Law Students Association, and both an inductee and a board member of the Phi Delta Phi Legal Honors Society.
Intellectual curiosity helped get Gabriela through law school, and it motivates her to find answers for her clients to this day. She is empathetic and understanding of what others are going through. As an immigrant, she understands what it is like to face significant legal challenges. In relating to her clients, Gabriela likes to put herself in their shoes. She tries to remember that, although she may have encountered situations similar to theirs many times, for that client, at that moment, it may be the worst thing that has ever happened, and that person is trusting her to fix it. This motivates her to do everything she can to help.
Gabriela likes to volunteer with a variety of local organizations. She has done volunteer work for Food and Friends, a community-based organization in D.C., preparing meals specifically tailored for individuals with serious illnesses. She has also volunteered periodically to help raise funds to build homes for homeless families and to provide meals for vulnerable and destitute people struggling with hunger in Haiti.
In her free time, Gabriela enjoys watching sports, as well as re-watching her favorite shows, cooking, and spending time with her friends and family. She is fluent in Kreyol (Creole) and French, as well as conversational in Spanish.